Tourism in Tossa de MarIt is one of the activities that predominate in this beautiful, charming and magical coastal city located on the Costa Brava, in the province of Girona, in the autonomous community of Catalonia, Spain.
Tossa de Mar is truly magical and is one of the most beautiful places on the Costa Brava. Its beaches with crystalline waters, its impressive historical heritage and its relaxed and welcoming atmosphere make Tourism in Tossa de Mar the ideal activity for those looking for a getaway of sun and sea.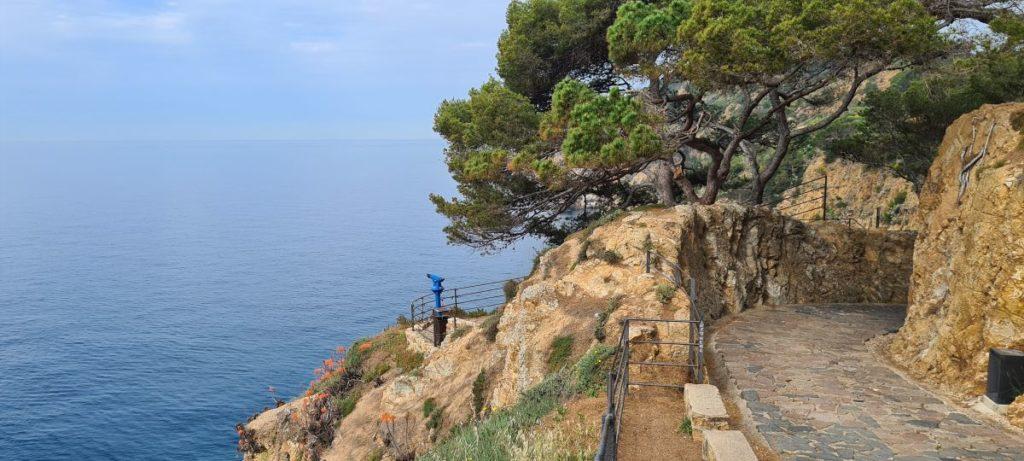 In addition to its tourist attractions, Tossa de Mar is also famous for its local gastronomy, which offers a wide variety of traditional Catalan dishes, such as paella, fresh seafood and the famous "suquet de peix" (fish stew). There is also a large number of bars and restaurants in the city offering a wide variety of dining options to satisfy all tastes.
In short, Tossa de Mar is a perfect tourist destination for those who want to enjoy a relaxing holiday in an impressive natural environment, surrounded by history, culture and gastronomy.
Without a doubt we could say that Tossa de Mar is one of the best hidden gems on the Costa Brava and one of the most beautiful secret destinations in Spain.
Because you are a unique person, because spending a few days in Barcelona is fine but… you need to discover new landscapes, new places, we advise you to treat yourself to a getaway to Tossa de Mar.
Located just 1.30 hours from the center of Barcelona, ​​​​Tossa de Mar seems unreal, several beaches of fine golden sand and a magnificent medieval castle await you. A sweet aroma of pine trees wafts through the beautiful fishing village. Tossa de Mar is a destination to take into account on your travel wish list if you want to discover the most beautiful places in Spain.
Reserve now! your accommodation at the best prices and amenities specially designed for you, and enjoy a vacation you will never forget, and just in case you already know it, surely it will not hurt to visit it again.
Español: https://www.companygestionsclub.com/turismo-en-tossa-de-mar/
Français: https://www.companygestionsclub.com/fr/tourisme-a-tossa-de-mar/