Every year the associationEuropean Best Destinationsawards the prize for Best European Destination, for which more than half a million travelers from 178 countries choose their favorites from more than 400 places.
Tossa de Mar ranks 16th in the European Best Destinations this 2023, the first place has been taken by Warsaw, but the ranking of the most voted towns reaches 20, and there we find Tossa de Mar.
Tossa de Maris indeed a popular destination in Europe, located on the Costa Brava coast in Catalonia, Spain. It is known for its beautiful beaches, historical sites and its charming old town. Let me give you some facts about Tossa de Mar:
Vila Vella (Old Town): One of the main attractions of Tossa de Mar is its well-preserved medieval old town, known as Vila Vella. Surrounded by ancient walls, Vila Vella's narrow cobblestone streets are lined with charming shops, restaurants, and historic buildings. The old town is also home to the impressive 12th century Tossa Castle, which offers panoramic views of the coast.
Beaches: Tossa de Mar has several impressive beaches that suit different preferences. The main beach, Platja Gran, is a beautiful crescent-shaped beach with fine golden sand and crystal clear turquoise waters. Other popular beaches include Mar Menuda, a smaller beach with calm waters ideal for families, and Platja d'es Codolar, a quieter pebble beach surrounded by cliffs.
Museums and Art: Tossa de Mar is home to a couple of interesting museums. The Municipal Museum displays local history, including artifacts from ancient Roman times. The Museum of Modern Art (Museu d'Art Modern) exhibits works by renowned artists such as Marc Chagall and Andre Derain, among others.
Sa Riera Park: If you are a nature lover, we recommend you visit the Sa Riera Park. This picturesque park features walking trails that meander through lush vegetation, offering stunning views of the coastline and surrounding cliffs. It is an ideal place for a quiet walk or a picnic.
Water sports and activities: Tossa de Mar offers several water sports and activities for adventure lovers. You can enjoy snorkeling, scuba diving, rowing, or take a boat tour to explore the stunning Mediterranean coastline.
Gastronomy: Catalonia is known for its delicious cuisine, and Tossa de Mar is no exception. The city is full of fantastic restaurants offering a wide range of culinary delights, including fresh seafood, traditional Catalan dishes and international cuisine.
Overall, Tossa de Mar offers a combination of natural beauty, history, and Mediterranean charm, making it an excellent destination for those looking for a laid-back coastal getaway with plenty of cultural and recreational activities.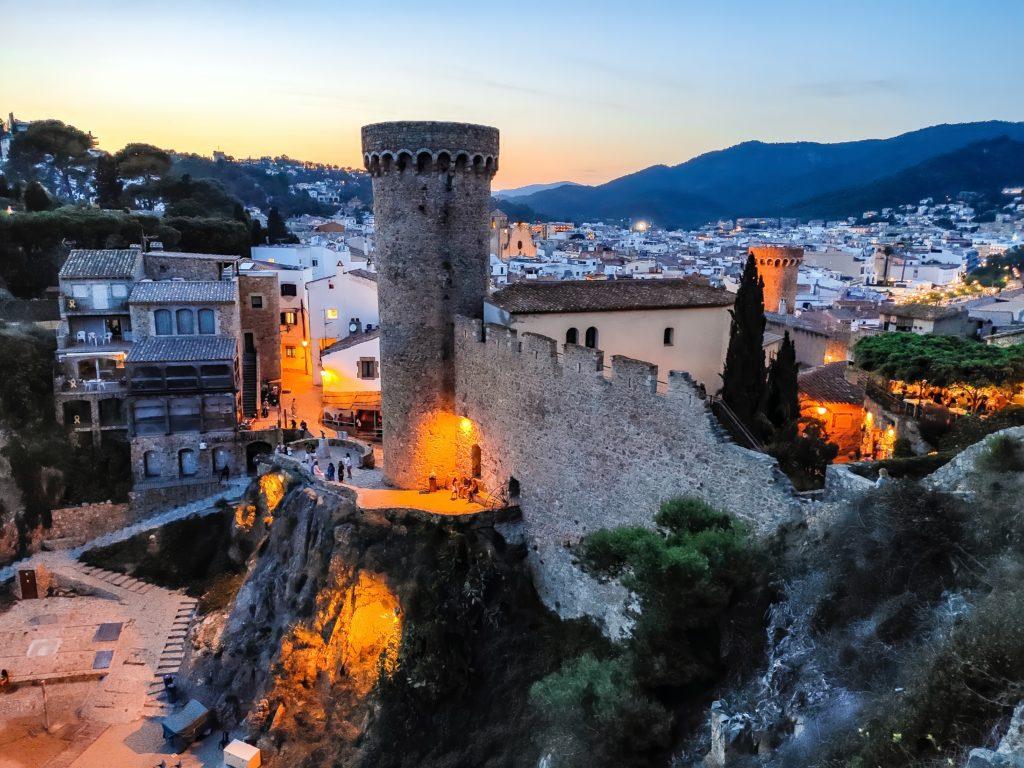 Español: https://www.companygestionsclub.com/tossa-de-mar-ocupa-puesto-16-en-european-best-destinations-este-2023/
Français: https://www.companygestionsclub.com/fr/tossa-de-mar-se-classe-16e-dans-les-meilleures-destinations-europeennes-en-2023/