Hello! If you are interested in taking a walk along the Costa Brava, there are many beautiful places that you can visit.
The Costa Brava is one of the most beautiful coastal areas that we can find in our country. Coves and beaches with crystalline waters, charming towns and dreamlike landscapes await you in this corner of Catalonia. An ideal destination to visit at any time of the year and you will not be disappointed. So, you can book in one of the manytourist accommodationthat we have available and enjoy a few days in this little paradise.
One of the most popular places is the Camino de Ronda, which runs along the entire coast from Blanes to Portbou. This trail offers impressive views of the Mediterranean Sea, steep cliffs and dream beaches.
In the southern part of the Costa Brava, you can visit places like Tossa de Mar, Lloret de Mar and Sant Feliu de Guíxols. Tossa de Mar is famous for its impressive medieval castle and its golden sandy beaches. Lloret de Mar is known for its lively nightlife and touristy beaches, while Sant Feliu de Guíxols is a quieter, more laid-back destination, ideal for those looking for a quieter atmosphere.
In the north of the Costa Brava, you can visit towns like Cadaqués, Port de la Selva and Roses. Cadaqués is a beautiful coastal town with white houses and narrow cobbled streets. Port de la Selva is a small fishing port with a beautiful beach and stunning views of the mountains. Roses is a larger coastal town, with golden sandy beaches, a wide selection of restaurants and bars, and a marina.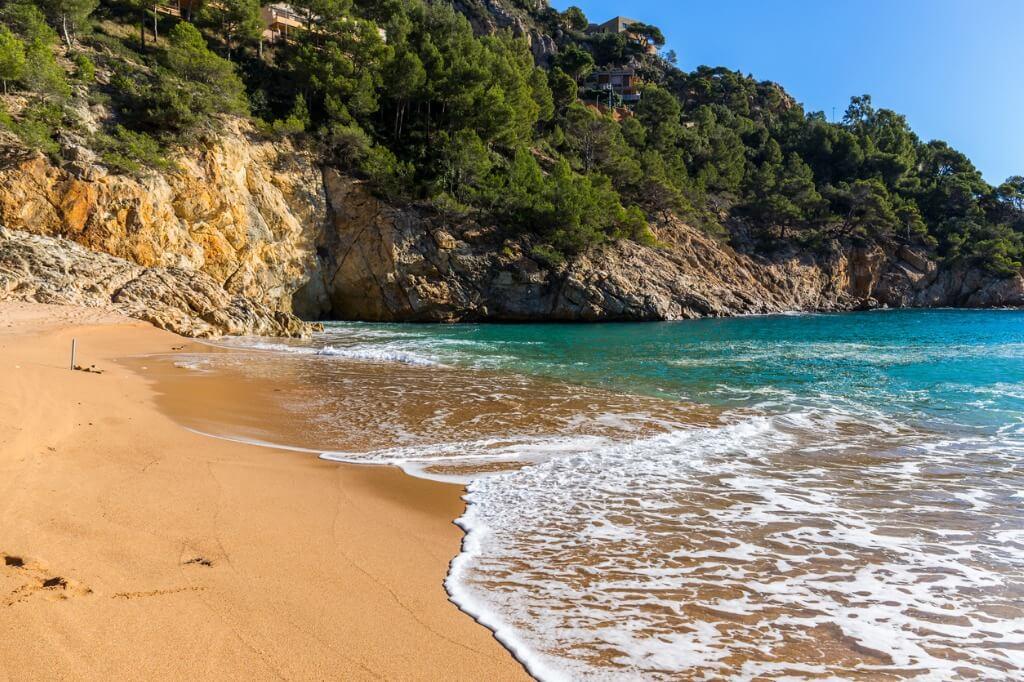 Appreciating the beauty of the Costa Brava from the sea is a real joy. See the blue tones of its waters, its rock formations, the silhouette of its Mediterranean fishing villages dotted with little white houses, the cliffs…
There are different options for an excursion along the Costa Brava, some include only the boat trip, but in other tours you can watch the sunset, swim in the coves or snorkel. There are even some boat tours that include a buffet on the deck.
These are just some of the places you can visit on the Costa Brava in Girona. There are many more impressive places to discover in this beautiful region of Spain.
Wherever you decide to visit on the Costa Brava, be sure to try the delicious local cuisine, including dishes such as paella, fideuá, fresh seafood, and local wine.
Enjoy your walk along the Costa Brava!
Español: https://www.companygestionsclub.com/paseo-por-la-costa-brava/
Français: https://www.companygestionsclub.com/fr/etes-vous-interesse-a-faire-une-promenade-le-long-de-la-costa-brava/